Get your project started faster with a combo package! The EZ Driver Board Combo includes the following items:
3 axis EZ driver board kit NOW WITH HEAT SINK INCLUDED!
3 stepper motors (sorry no mix of sizes)
14′ of 6 conductor stranded stepper motor hookup cable
Parallel port cable 6′ long
We recommend a 24VDC to 36VDC power supply rated at 8A minimum. Higher voltage power supplies are NOT recommended!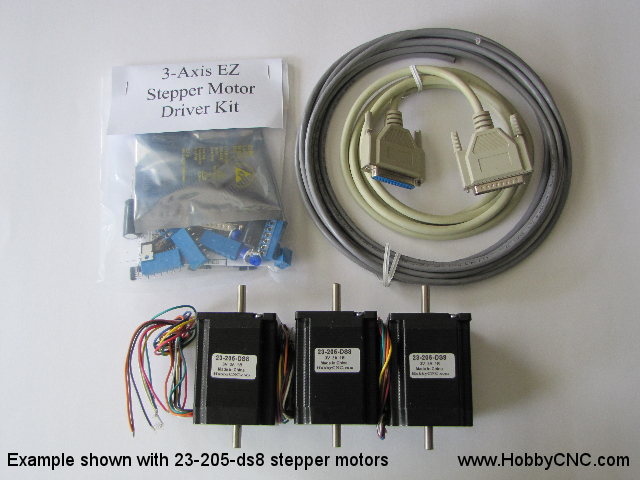 Shown with the 205 stepper motors.